Arturia Farfisa V v1.11.1 Update [WiN]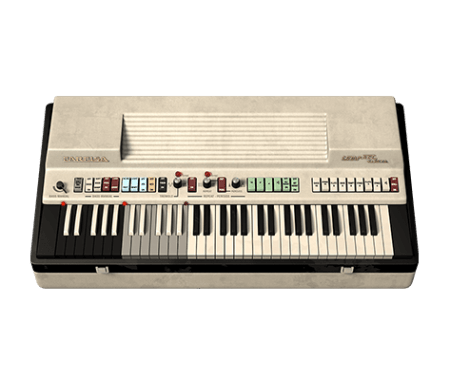 Team R2R | 26 December 2022 | 27.5 MB
Compact organ echoes.
The essence of '60s go-go and '80s new wave, nothing sounds quite like the Farfisa combo organ.
The Farfisa hit the pop stage several years before synthesizers. Portable and polyphonic, its reedy voice was heard everywhere.
Thanks to Farfisa V, it never really went away. Our TAE® analog modeling technology recreates every nuance of the Farfisa Compact DeLuxe. How far did we turn up the microscope? To the level of how the vintage circuits passed electrons around, which gets way more realistic than even the best samples. Whether you're after a retro-cool infusion or something completely different, Farfisa V is an instant inspiration generator.
Main Features
Physical modeling of the dual-manual Farfisa Compact Deluxe plus pedals
Upper manual, lower manual and bass pedal sections
Selectable bass key range to cover 1 or 2 octaves
Bass Sharp/Soft control to change tone of bass section from Flute to Strings
Percussion section with adjustable decay times
Includes classic stompbox-type modeled effects
Simple drag-and-drop to change FX order
Guitar amp simulator output for vintage live sound
Convolution reverb with custom classic spring reverbs
Sync – allows tremolo to match host computer tempo
Repeat Sync – allows Repeater to match host computer tempo
Individual voice tuning
ToneDraw: Additive/wave draw sliders
Selectable bass waveform with 4-pole resonant filter
User waveform with additive synthesis and wavedrawing modes
Upper Attack and release envelopes
'Knee lever' for tone / wah control via expression pedal, mod wheel or aftertouch
Polyphonic or Paraphonic operation
Supports MIDI splits or independe
A witch says,
This update can be applied to
Arturia.V.Collection.9.v9.4.0-R2R
百度云下载地址: