Harrison AVA Mastering EQ v3.0.1 / v1.2.4 [WiN, MacOSX]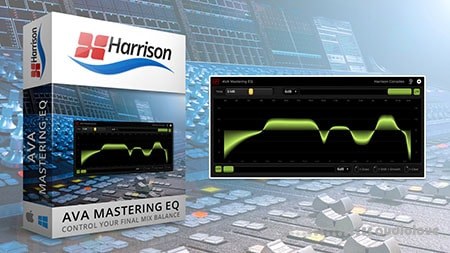 WiN: Team R2R | 23 October 2020 | 5 MB
Team HEXWARS | 04 October 2018 | 17.8 MB
Harrison's AVA Mastering EQ features a revolutionary filter shape that is explicitly designed for mastering your tracks. Unlike a conventional EQ, when adjacent bands of the AVA Mastering EQ are adjusted, the response is "flat" between the band edges. This preserves the relative harmonic balance of the instruments in your mix while adjusting the overall tonality. The AVA Mastering EQ is optimized for small, wide-bandwidth adjustments.
AVA Mastering EQ Features::
31 control bands, high pass filter, low pass filter, adjustable filter order, level trim, and momentary bypass controls.
Innovative DSP curve-match allows a "flat top" across adjacent band boost/cuts, and preserves the harmonic balance between instruments.
Ultra-fidelity equalizer is based on Harrison's XTools: plugins developed for our renowned digital consoles.
百度云下载地址: