UVI Thorus v1.0.1 [WiN]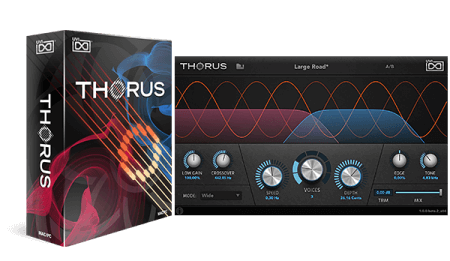 Team R2R | 01 January 2021 | 25.9 MB
UVI Thorus – Polyphase Modulation Effect
Thorus represents the next iteration in modulation effect design, delivering a sophisticated yet easy-to-use feature set, exceptionally clear and defined sound and an attractive interface.
Feature Highlights:
– State-of-the-art algorithm provides unparalleled clarity
– Variable 8-voice design allows a wide range of effects
– Fast and intuitive frequency sculpting tools
– 'Wide' mode operation for enhanced stereo presence
– Intuitive interface, suitable for all materials.
Team R2R Note: (v1.0.1)

HAPPY NEW YEAR!
* No iLok Driver is required to run.
* Our release loads faster and uses less memory than original.
百度云下载地址: