Udemy Rhythm Guitar Charts [TUTORiAL]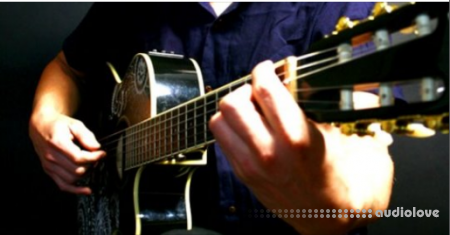 P2P | 09 April 2020 | 1.43 GB
In this course, you will learn how to train your strumming hand effectively and develop a deeper understanding of how to strumming works.
With over 350 consecutive levels, you can train the independence of your strumming hand in a fun and playful way.
Just follow along with the videos to gradually develop your strumming skills.
I recommended you practice an average of 20 minutes daily. This will boil down to 1 to 5 videos a day. If you have more time at hand, of course, it is awesome if you practice more 🙂 If you follow this plan, you will be a confident rhythm player within 3 weeks!
In over 3 hours of video lessons you will learn to master:
Downstrokes
Upstrokes
Playing any 8th notes or 16th notes position independently
Popular chords progressions
Popular strumming patterns
You will also get access to lots of downloadable content such as all the Rhythm Guitar Charts - Strumming Hand Training Book and click tracks for your personal practice.
This course is also very good if you are stuck with the same strumming patterns for too long and you are looking to deepen your understanding of playing rhythm guitar.
My name is Thomas and I am a certified music teacher (Bachelor of Arts degree, University Mozarteum Salzburg). I have taught hundreds of students at public music schools in Austria, Switzerland, and Liechtenstein and I am fortunate to have private students from all over the world.
Over the years of teaching, I discovered a very easy and effective way of teaching rhythm guitar. I believe in a playful learning experience and, for the first time, I am putting out this system in this online course.
Press play and practice along with me - it is that easy 🙂
What you'll learn
Profound strumming hand training for guitar and ukulele players
Train your strumming hand with over 350 levels!
Strum and understand rhythms in 8th and 16th notes
Learn playfully how to strum and keep good timing
Get all 358 rhythm charts as downloadable PDF files!
Master the Rhythm Game
Become confident in strumming
Make up your own rhythms
Become a solid rhythm guitarist
Learn how to play rhythms fluidly
Get to know every position of a measure
百度云下载地址: