The Oxford Handbook of Music and Queerness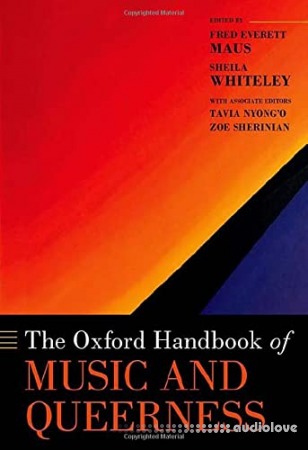 Fred Maus, Sheila Whiteley | 2022 | ISBN: 0199793522 | English | 696 pages | ePUB, AZW3 | 7 MB
Music and queerness interact in many different ways. The Oxford Handbook of Music and Queerness brings together many topics and scholarly disciplines, reflecting the diversity of current research and methodology. Each of the book's six sections exemplifies a particular rhetoric of queer music studies. The section "Kinds of Music" explores queer interactions with specific musics such as EDM, hip hop, and country.
"Versions" explores queer meanings that emerge in the creation of a version of a pre-existing text, for instance in musical settings of Biblical texts or practices of karaoke. "Voices and Sounds" turns in various ways to the materiality of music and sound. "Lives" focuses on interactions of people's lives with music and queerness. "Histories" addresses moments in the past, beginning with times when present conceptualizations of sexuality had not yet developed and moving to cases studies of more recent history, including the creation of pop songs in response to HIV/AIDS
and the Eurovision song contest. The final section, "Cross-cultural Queerness," asks how to understand gender and sexuality in locations where recent Euro-American concepts may not be appropriate.
百度云下载地址: