Sounds of the Pandemic: Accounts, Experiences, Perspectives in Times of COVID-19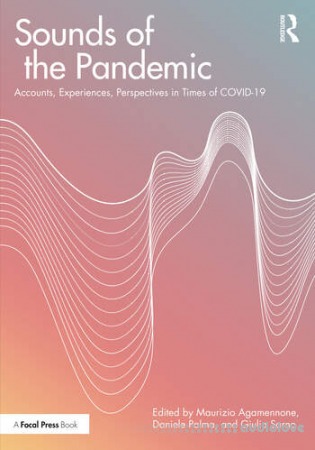 English | 2022 | ISBN: ‎ 978-1032060231 | 311 pages | True PDF | 24 MB
This book is essential reading for students, researchers, and practitioners working in the realms of music production and performance, musicology and ethnomusicology, sound studies, and media and cultural studies.
Sounds of the Pandemic offers one of the first critical analyses of the changes in sonic environments, artistic practice, and listening behaviour caused by the Coronavirus outbreak.
This multifaceted collection provides a detailed picture of a wide array of phenomena related to sound and music, including soundscapes, music production, music performance, and mediatisation processes in the context of COVID-19. It represents a first step to understanding how the pandemic and its by-products affected sound domains in terms of experiences and practices, representations, collective imaginaries, and socio-political manipulations.
百度云下载地址: