Softube Weiss Deess v2.5.9 [WiN]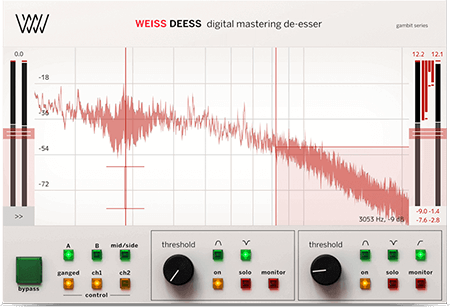 Team R2R | 01 January 2021 | 20 MB
Whether you're trying to tame sibilance in a lead vocal, rein in a sharp-sounding hi-hat, or reduce harshness while mastering, a truly great de-esser is as elusive as it is essential. Enter the Weiss Deess, available as an individual plug-in or as part of the Weiss DS1-MK3 collection.
With a combination of the highly-prized sonics of the industry gold-standard Weiss DS1-MK3 – the go-to digital hardware de-essing unit used in top mastering studios the world over – and a totally modern and focused approach in design, Softube is psyched to announce the Weiss Deess Plug-in. Stop searching, start succeeding – this is the de-esser.
Team R2R Note: (v2.5.9)

HAPPY NEW YEAR!
* No iLok Driver is required to run.
* Our release loads faster and uses less memory than original.
百度云下载地址: