Softube Abbey Road Brilliance Pack v2.5.9 [WiN]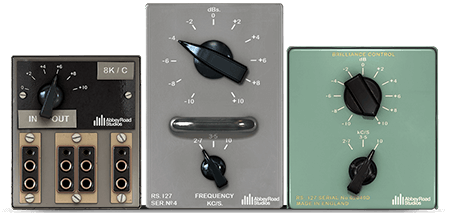 Team R2R | 03 January 2021 | 13.8 MB
A secret weapon from the 60s.
Meticulously modeled by Softube, the RS127 Rack, RS127 Box, and RS135 deliver the sweetest treble equalization imaginable – the sound of real passive analog circuitry in all its glory.
With the Brilliance Pack, today's DAW-based mix engineers can add all the air and sparkle they want, without the slightest trace of harshness – just like the world's top engineers at Abbey Road Studios, London, have done on their recordings from the 1960s onwards.
– Three passive treble equalizers, modeled from Abbey Road Studios' originals​
– The original grey RS127, the green RS127 with added transformer, and the 8 kHz only RS135​
– Adds sweet treble and presence without harshness
Team R2R Note: (v2.5.9)

HAPPY NEW YEAR!
* No iLok Driver is required to run.
* Our release loads faster and uses less memory than original.
百度云下载地址: