Red Marker RetroGlow DIVA Deluxe Edition [Synth Presets, DAW Templates]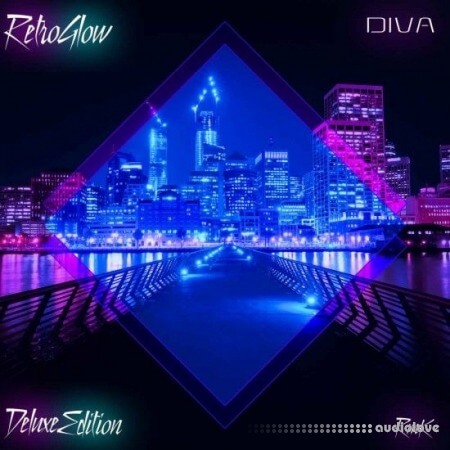 P2P | 23 March 2020 | 1.78 GB
The follow up to 'Dreaming Diva' brings with it 88 patches that are rich in sound and ideally suited for all genres of retro music. Not only are the sounds included in the pack, but 3 demo projects for FL Studio, Cubase 7.5 or higher and Ableton Live 8.4 or higher. As well as all that, the Deluxe edition includes the 5 track EP 'RetroGlow' that was created using only sounds from this pack.
Demo Projects are.
Vas Normandy. A Spacewave Journey.
Glow. Beautiful and soft dreamy Synthwave.
Frozen In Time. An epic Tangerine Dream style cinematic track.
*Disclaimer* Although the demo projects have been created with mostly native plugins, some 3rd party plugins where also used, both paid for and freeware are required for the demo projects to load properly. Those plugins are NOT included in the pack and you must source them yourself. The plugins required are.
ValhallaVintageVerb.
ValhallaShimmer.
CableGuys KickStart.
CabkeGuys Pancake2 (freeware)
TAL-Chorus-LX-V2 (freeware)
Sonalksis FreeG (freeware)
百度云下载地址: