Mastering the Mix LEVELS v2.0.1 / v2.1.0 [WiN, MacOSX]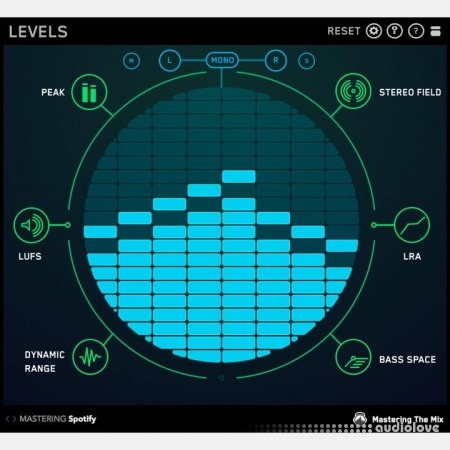 WiN: Team R2R | 17 October 2019 | 64 MB
MAC: CODESHiNE | 24 December 2020 | 17 MB
Ever felt that your music could have sounded better? There are so many technical details to focus on when mixing and mastering that mistakes are common. LEVELS has presets for CD, Club, Streaming, Youtube and more to help you make sure your music sounds great wherever its heard.
Key Benefits
✓ Effortlessly monitor the True Peak | LUFS | Dynamic Range | Stereo Width | Loudness Range | Bass Space.
✓ Only get a warning if there is a technical issue, keeping you in your creative flow.
✓ Presets to help you optimize for YouTube, Spotify, Club, CD, Soundcloud and more.
✓ Tool Tips with mixing advice to help you solve specific issues with your mix.
✓ Mono, Left/Right, and Mid/Side buttons.
Team R2R Note: (v2.0.1)

NOTE : Because we haven't patched the signed binary, AAX works in legit PT.
百度云下载地址: