LeSound SpaceMotors v1.0.4 [WiN]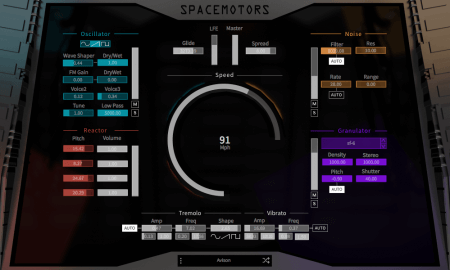 Team R2R | 01 January 2021 | 25.98 MB
SpaceMotors is a sci-fi vehicle sound synthesizer to easily create
complex dynamic engine sounds such as Podracers, Transformers, Tron, Blade Runner.
Features:
– Create complex Sci-fi vehicle sound with a single knob.
– Auto link modulation to generate dynamic accel/decel behaviors.
– From pure oscillator sounds to aggressive machine sounds.
– Rich factory preset collections for instant creation.
Team R2R Note: (v1.0.4)
HAPPY NEW YEAR!
* No iLok Driver is required to run.
* Our release loads faster and uses less memory than original.