Industrial Strength Chiptune Techno [WAV]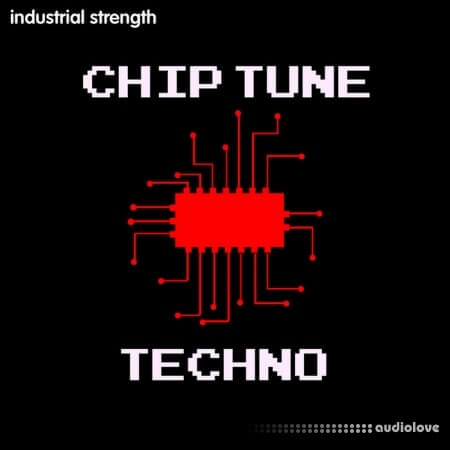 FANTASTiC | 23 December 2020 | 373 MB
Industrial Strength Samples is pushing Techno to the max! This is a very cool pack indeed. It?s something special and right out of left field. Its Chiptune Techno special. Yes I said it?Chiptune Techno.
This wicked Sample Collection features everything you hear in the Demo Track and more??A lot more. Our latest creation is loaded with interesting sounds for Techno Music. In fact for any kind of Electronic Music that needs something unique and twisted. We think this pack might answer that call.
We included loads of our ISR Loop Kits. The ISR Loops Kits will really boost your inspiration?. or we would not be doing them. They have become very popular feature in our sample packs. These Loop Kits really get you creating in no time flat.
Each Kit is all in the same Tempo. So you can mix and match Sounds, Loops, Music Files,Fx and more. When we started this way back when they have really evolved in many ways.
ChipTune Techno is also filled with even more content. Not extra Formats. Just pure freshly made production content with Inspiration and creation written all over it.. Yummy. These 24 Bit files wav files really complete the pack in a big way. The whole pack is 24 Bit wav to be clear.
You get: Drone Loops, Noise Loops, Pad loops, Percussion Loops, Lazar Loops, Heavy Techno Kick Drum Loops and there is so much more there is not enough room for it all here. Please Check our Heavy Duty Contains Listing. We think the Demo Track says it all.
Of course it is 100% License Free. Really?. Would it ever not be 100% License Free. No fuss. No Hassle. Just use these file anyway you want. Give your next Techno track a serious injection of Industrial Strength Chiptune.
SPECS:
Loop Kits:
Additional Production Audio:
15 Arp Loops
15 Atmo Loops
20 Bass Loops
15 Clap Loops
15 Loop Kits
15 Crash Loops
10 Drone Loops
15 Fx Loops
15 Hat Loops
15 Hihat Loops
25 Kick Loops
10 Laser Loops
15 Lead Loops
20 Noise Loops
15 Pad Loops
15 Percussion Loops
10 Sequence Loops
15 Snare Loops
15 Synth Loops
10 Tom Loops
15 Various loops
15 Bass Shots
10 Down Sweep
15 Explosions
15 Fx Shots
10 Lead Shots
15 Noise Shots
15 Percussion Shots
15 Snare Shots
10 Up-Risers
10 Upsweeps
10 Vocals
百度云下载地址: