How To Play R&B Keyboard: The Ultimate Guide Hal Leonard Keyboard Style Series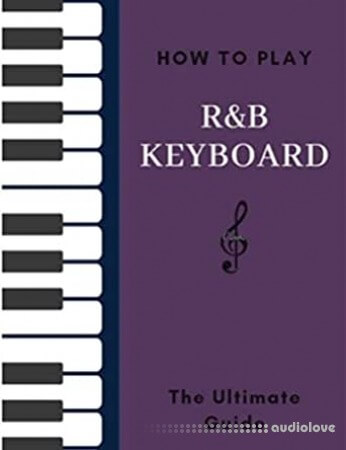 English | 20 November 2020 | ASIN: B08NYYY196 | 84 pages | PDF | 17 MB
Welcome to R&B Keyboard. If you're interested in playing classic and contemporary R&B styles. but were never quite sure how. then you've corne to the right place! Whatever your playing level, this book will hclp you sound more authentic in your R&B stylings.
After reviewing some essential chords and scales. we'll dig into the voicing techniques and rhythmic patterns that are vital for the R&B keyhoardist. We'II focus on "comping" (accompaniment) styles using a variety of keyboard instruments: acoustic piano. electric piano. organ. clavinet. and analog synthesizers. This will help you to create your own keyboard parts on a variety of R&B tunes and progressions!
Seven complete tunes in various R&B styles are included in the "Style File" chapter at the end of the book. Several of these examples also include transcribed keyhoard solo.
This is a great way to develop your keyboard chops within these different rhythmic grooves.
Good luck wilh your R&B Keyboard!
百度云下载地址:
链接: https://pan.baidu.com/s/1WPx0dakXL3B4eNhsPd6hJw 提取码: b2v7