House Of Loop Ultimate Bass House [MULTiFORMAT]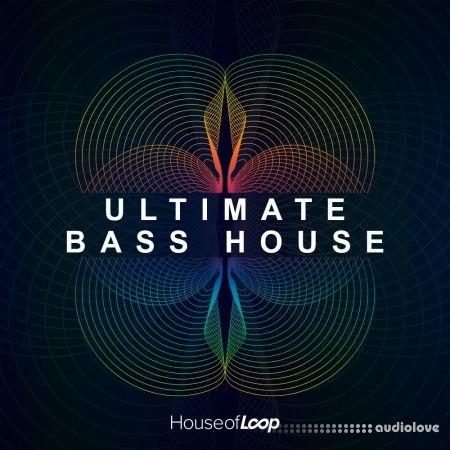 Team DECiBEL | 22 February 2021 | 209.3 MB
For those of you who want to sound like Brohug, Loge21, Magnificence, Matroda, Moska, Tiesto, and of course labels such as Confession, Dim Mak, and Musical Freedom, this pack is for you!
The following will aid you and your compositions in bringing The BOOM to your parties! This amazing pack contains drum loops for energetic segments as well as slower moments, great for when you want your listeners to go wild. This pack also contans all the components you need to create more of an atmosphere, where the House Music aspect can shine. The heavy hitting and more slow bass loops contained in this pack will cut through your track and really bump up any of your tunes.
The synth loops in this pack, like most of the loops, lend themselves well to the energetic festival feel of bass heavy music. While they are at a slower tempo, they will be catchy and melodic this is great for more subtle transitions, and more chill melodic moments, providing a great contrast to that heaviness.
This pack also contains 4 Battery sampler patches, 44 Kontakt sampler patches, 44 NNXT sampler patches and 44 EXS24 sampler patches.
This House of Loop pack is for you Bass House lovers and anyone that wants more of that heavy bass mixed with EDM.
10 Drum Loops Divided into Full/Hat/Kick&Clap/Nokick/Perc 124 BPM
10 Drum Loops Divided into Full/Hat/Kick&Clap/Nokick/Perc 126 BPM
10 Drum Loops Divided into Full/Hat/Kick&Clap/Nokick/Perc 128 BPM
10 Bass Loops 124 BPM
10 Bass Loops 126 BPM
10 Bass Loops 128 BPM
10 Synth Loops 124 BPM
10 Synth Loops 126 BPM
10 Synth Loops 128 BPM
20 EFX 20 Bass Shots
20 Synth Shots
20 Clap Shots
20 Hat Shots
20 Kick Shots
20 Perc Shots
4 Battery Sampler Patches
44 EXS24 Sampler Patches
44 Kontakt Sampler Patches
44 NNXT Sampler Patches
百度云下载地址: