GoldMidiSF2 Korg Kronos GM Soundfont [Soundfont]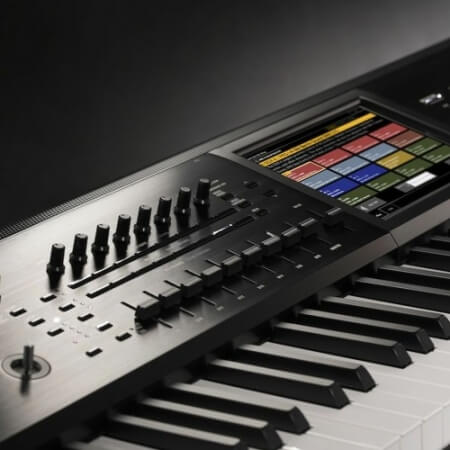 P2P | 22 June 2022 | 517.77 MB
Korg KRONOS GM / GS SoundFont, is a newly developed SF2 bank, produced thanks to samples recorded by one of the most used Korg keyboards by professional musicians, KORG KRONOS.
This latest SF2 GM version is particularly aimed at those who use MIDI / KAR files, who want to enhance the quality of their performances by means of Korg sounds.
With this latest work, we have carefully reduced gigabytes of samples, trying to preserve the highest quality to the most used instruments in the 128 GM presets.
Features:
GM SoundFont Format
480MB of space
128 GM MIDI Instruments
08 Drum Kits
1 SFX - 2 FX
44 GS Instruments
180 Presets
百度云下载地址: