Essential Rhythms and Chords: Your Complete Guide for Rhythm Guitar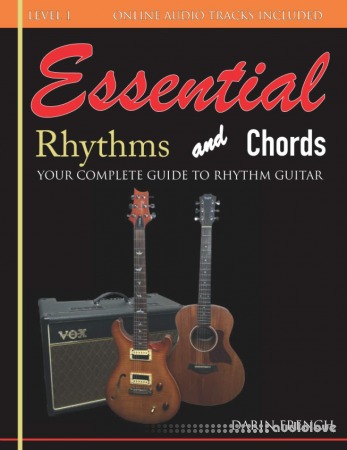 English | 2020 | ISBN-13 : 979-8554470929 | 88 Pages | PDF | 47 MB
Essential Rhythms and Chords is a comprehensive book for the beginner guitar student to learn and play hundreds of chords and rhythms within a short amount of time. This book is designed to have the student making music after the first lesson.
It begins with single-note chords and advances through all the major, minor, major seven, dominant seven, and minor seven chords along with bar chords that cover the entire fretboard. At this point most popular songs will be within the student's reach. The student will also learn how to play blues chords and riffs that will make him or her sound like a seasoned professional. Once the student has master these basic skills he or she will be introduced to fingerstyle exercises that will teach beautiful finger picking patterns and progressions. With each lesson and exercise there is a direct link to audio tracks that demonstrate how to ply them correctly.
This book is designed for the beginner and low intermediate students but can also be used by high intermediate students as a refresher course or to teach specific skills not learned before.
百度云下载地址:
链接: https://pan.baidu.com/s/1Qq7mb4wNrLdxLTNOxP6y1w 提取码: cs6r