COLOVE Products Pianos X1 v2.0 [WiN, MacOSX]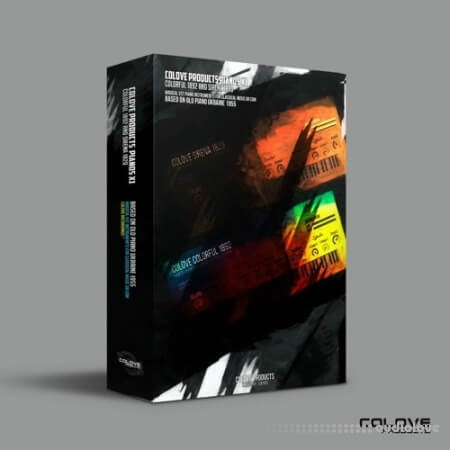 P2P | 24 August 2022 | WiN: 657 MB | MAC: 282 MB
Hello everyone! Magical instrument's «COLOVE Pianos X1» for classical music or EDM. Update v2.0 is ready for your new music or older! Create music with COLOVE Products Soft! We introduce Classical Pianos "COLOVE Colorful 1892 / Sirena 1820" for Composer's, Sound Producers. Magical classical pianos by COLOVE Products Sounds (Based on the recorded samples from old piano Ukraine 1955 and after modified and compressed to VST2 / VST3 Instrument created by Maize Sampler). This is the sound of a unique classical pianos 50s. We've captured the pianos in our Studio of UA. The result is a unique, intense, and evocative instrument, with an atmosphere all of its own. So also we added some effects to VST – Modulation, Reverb, Compressor. All projects created with version 1.0 be nice work with v2.0. Enjoy!
In detail, the pack contains:
2 Pianos (Colorful 1892 / Sirena 1820) and we used WAV 32 Bit/84 keys. Plugins only for Windows x64 and MAC OSX.
Minimum System Requirements:
OS: Windows 7/8.1/10/11 (x64 Only) / Mac OS X 10.9 or later
RAM: 1GB
HDD/SSD: 950Mb
DAW: Supported with VST2/VST3/AU Host
[What's new in v2.0?]
– Added Plugins for MAC
– Added Plugins for Windows 7/10/11 VST3
– Added Volume Mater to Plugins Colorful 1892 and Sirena 1820
– Added protection for all Pianos and a now can use trial version to 15 Days. You must add serial to get a legit full version.
– Improvements for knobs and piano key design. Added keys shadow and increased size of control knobs.
– Fixed some piano notes.
– Fixed loading plugins. Now loading is faster.
– Fixed loading presets and FL Projects where you do use our pianos.
– Fixed sound delay and reaction on taps to keys is very faster than it was before to 10ms (480smp).
Enjoy the powerful effects of COLOVE Products Sounds!
Follow for support! instagram.com/colove_products/
百度云下载地址: