Boom Library Flowing Water [WAV]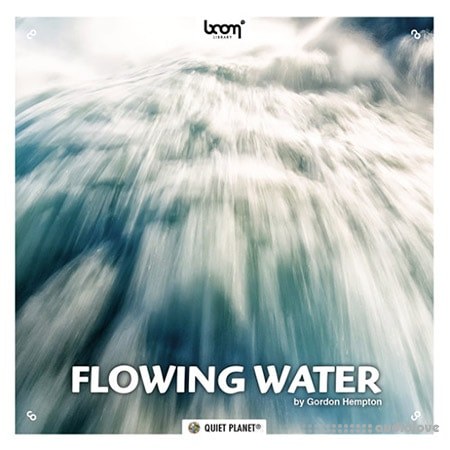 Surround : P2P | 21 February 2021 | 6.32 GB
Stereo: Team MAGNETRiXX | 14 May 2014 | 1.84 GB
WATER IN MOTION, AS PURE AND NATURAL AS IT GETS
This collection contains 121 beautiful recordings of stream, river, and waterfall sounds with close and distant perspectives. Dig into more than 3 hours of high quality material to find the perfect water sound.
ANY SOUND WATER CAN MAKE
No matter if you're searching for trickles, babbles, gurgles, glugs, roars, splashes, surges, swishes, booms or some gentle water SFX, you'll find it in this great and well-selected collection. This library offers a complete kit to produce whatever stream, river, or waterfall sounds you may need.
GET THE SURROUND EXPERIENCE
Surround ambiences are the closest approach to nature's true and original vivid sound. Once given the opportunity to unfold their true acoustic potential, these fabulous 5.0 surround recordings will surely keep you from accepting any less in the future.
WHAT WE RECORDED
FLOWING WATER is the fourth SFX library from our series of high quality and amazing nature recordings by Emmy-winner and nature recording genius Gordon Hempton. Hempton has searched the globe for more than three decades to record nature at its most pristine.
ENVIRONMENTAL ACTIVIST & EMMY-WINNER
All of the nature sounds in the QUIET PLANET Nature SFX series were recorded by Gordon Hempton, The Sound Tracker®, Emmy-winner, author of One Square Inch of Silence, and environmental activist. Faced with habitat loss, species extinction and most of all unbridled noise pollution, Hempton has now turned his attention towards saving the world's few remaining natural amphitheaters.
COMPATIBLE SOFTWARE
BOOM Library sound FX come as WAV files, meaning you can import and work with them in any software that can handle this file type. Here are the most common audio and video editing software tools that work perfectly with our sound FX.
RICH METADATA EMBEDDED
To provide you with the fastest and easiest workflow possible, all files contain extensive metadata like file description & keywords to quickly find the sounds you're looking for. Metadata can be read and processed by audio management tools. Some digital audio workstations feature an included search tool that can also read embedded metadata.
百度云下载地址: