CONFORCE Conforce Soundset 1 [Synth Presets]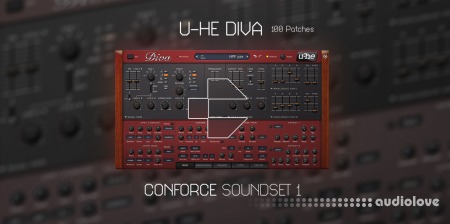 P2P | 29 December 2020 | 256 KB
The VST world is a jungle full of snake oil, very few brands manage to get character and a sense of realism in their virtual instruments. U-HE is one of them and one of a few actually that sounds realistic. This soundset contains no filler patches, all killer and is made with love and attention based "on my reference of the analog world and thick sound".
What do you get
100 presets organised in categories, including:
-Heavy pads, analog esque leads and brass
-Deep Analog inspired Bass sounds
-Techno Chords
-String pads
-Sound effects
-Sick drones
To summarise the package, Diva can do some heavy stuff but you need to work it, there are a lot of average clean and dull sounding preset packs out there. I tried to put some weight in the patches and tried to limit cpu usage, you can always crank it up.
百度云下载地址: