Ask Video Launchpad Pro 101 Launchpad Pro The Video Manual [TUTORiAL]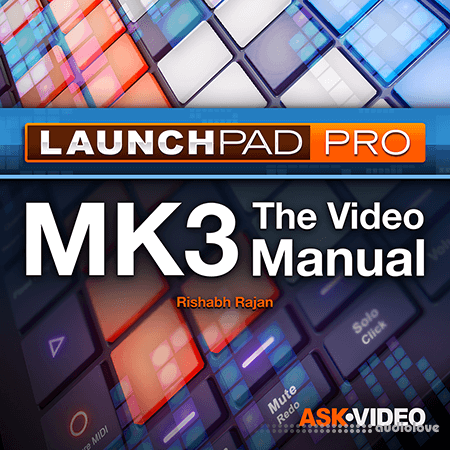 FANTASTiC | 29 March 2020 | 1.08 GB
Novation's Launchpad Pro is a powerful 64-pad MIDI grid controller that can be used with Ableton Live or with external hardware. Learn to create and perform with Novation's flagship controller, in this course by artist and producer Rishabh Rajan.
The Launchpad has been around for over 10 years and it's one of the most popular hardware controller for Ableton Live. The new Launchpad Pro MK3 now introduces many new features, including a four-track internal sequencer that can be used to work standalone with external hardware synths. In this 24-tutorial course, artist and producer Rishabh Rajan explains and explores every feature of this amazing controller.
First, you get a quick overview of the layout of the controller. You learn how to get started quickly, how to configure the device and set it up with Ableton Live. You learn to read the illuminated grid and how to start making music with the pads.
Rishabh shares various tips to help you get the most out of your Launchpad. You discover launch quantization, the different launch modes and how to record automation. All the different features of the Launchpad are explained in detail... including scales, chords mode, and the intricate step sequencer, and more!
So sit and back and enjoy this course. Become a Launchpad Pro master with this expertly crafted course by artist and producer, Rishabh Rajan!
百度云下载地址: