Nembrini Audio LoFi Vintage Clipper v1.2.0 [WiN]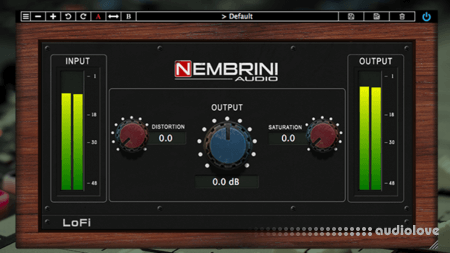 Team R2R | 31 December 2020 | 8.8 MB
Nembrini Audio LoFi Vintage Clipper plugin is design to add grit and weight to your mix with two distinctive custom designed saturation algorithms.
Use it to add presence and density to your tracks and control transients like the biggest Mix Engineers!
This is a fine tuned clip algorithm designed to limit the transients as happens using a real analogue signal chain and increase the density of your tracks.
Saturation is a special designed algorithm that mimics the behavior of vintage analog equipments like old tape machines and mixing console input/output stage
Team R2R Note: (v1.2.0)
HAPPY NEW YEAR!
* No iLok Driver is required to run.
* Our release loads faster and uses less memory than original.