LeSound AudioRain Pro v2.4.7 [WiN]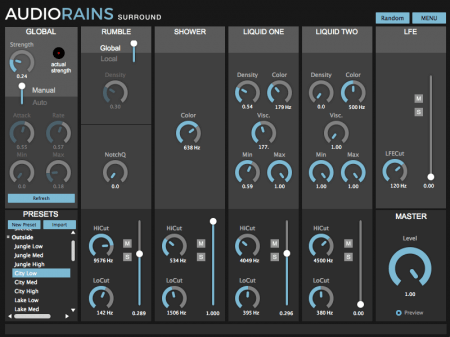 Team R2R | 01 January 2021 | 5.89 MB
AudioRain is AudioWind's little brother and offers high quality rain sounds. Shape your rain sound in real time, work from the small drop to the shower. Have it your way even in 5.1 channel audio.
With AudioRain you can act on 5 major blocks of interaction:
– Rumble
– Shower
– Liquid one
– Liquid two
– LFE
Team R2R Note: (v2.4.7)
HAPPY NEW YEAR!
* No iLok Driver is required to run.
* Our release loads faster and uses less memory than original.