Cymatics Vortex v1.0.3 [WiN, MacOSX]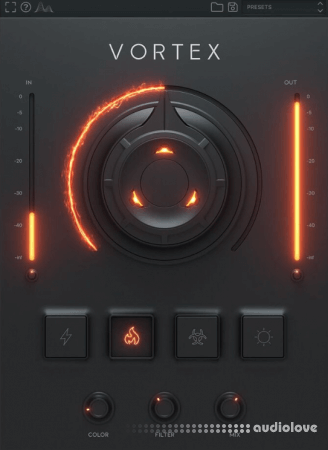 Team Flare | 17 May 2021 | WiN: 146 MB | MAC: 222 MB
VORTEX is an easy to use saturation plugin, optimized entirely for processing and designing your 808s.
This plugin has been used behind the creation of some of our heaviest 808s to date.
It is composed of 4 unique saturation modes, each designed for a different mixing outcome in your low end.
Electric: aggressive, bright sound
Fire: warm, thick sound
Radiation: edgy, rubbery sound
Ultraviolet: extreme, metallic sound
Go to the bottom of the page to see exactly how each mode works.
*Vortex is 64 bit only
百度云下载地址: