Black Rooster Audio The ALL Bundle v2.5.5 CE / v2.5.5 [WiN, MacOSX]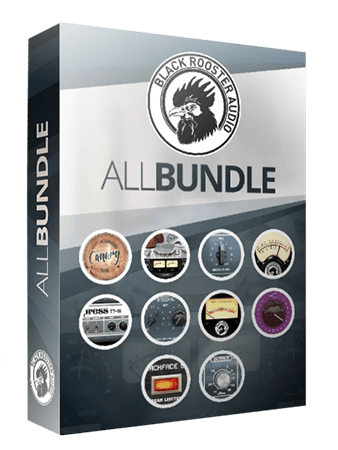 WiN: Team V.R | 08 May 2021 | 176.22 MB
MAC: SPTNDC | 17 May 2021 | 623 MB
The vintage breeze of classic studio equipment combined with modern day, easy to apply digital processing makes this bundle the perfect chain of tools for everyday mixing. This amazing bundle includes everything you will need for just a joke of a price.
Team R2R Note:
(v2.4.1)
HAPPY HALLOWEEN!
Bad News to MacOS users :
Due to the change of MacOSX Catalina, this is the last "patched" release for
MacOSX, while we continue releasing REGGED or KEYGEN (without patching) ones.
Soon or later, non signed or non notalized apps stop working in MacOS. That's
Apple's decision.
Go legit or go Windows before it's too late, Mr.Melda says so 😛
https://www.meldaproduction.com/text-tutorials/switching-from-osx-to-windows
Good News to Windows users :
By ceasing patched MacOSX release, we can spend more time for Windows 🙂
NOTE : We reconsider this deal when the situation is changed.
百度云下载地址: